Pupil Premium
Purpose
The pupil premium is additional funding given to publicly funded schools in England to raise the attainment of disadvantaged pupils and close the gap between them and their peers.
The groups of pupils who qualify for this funding are as follows:
* a child registered as eligible for free school meals at any point in the last 6 years (£1,300 in 2014/15; £953 in 2013/14)
* a child who has been: looked after for 1 day or more; adopted from care or left care under a special guardianship order/a residence order/a child arrangement order (£1900 in 2014/15)
Pupil Premium Strategy Statement 2016-2017
Pupil Premium Allocation 2016-2017
Pupil Premium Allocation 2015-2016
Pupil Premium Allocation 2014-2015

​​Case Studies
Child A had free school meals. He had good attendance throughout his time at school and had no special educational needs. During his time at the school he was supported in his learning. As he was new to the school in Year 5 he was given effective induction in order to ensure expectations were clear. By the end of Year 6 he had made accelerated progress in Reading, Writing and Maths. In his final year Pupil Premium funding was used to support him in class through teaching assistant support and daily reading. A new homework strategy for the whole school supported him in additional learning to narrow the gap.
​
Child B had free school meals and was with the school from Early Years. At key stage 1 he achieved below national expectation in English and Maths. His attendance was average. Using the home-school link worker to engage with the parents and work closely with the class teachers the child gradually became more involved in his learning. On top of this, interventions were run by our teaching assistants which led to him achieving national expectations at the end of key stage two in Maths and Reading. Our staff also supported his learning away from school with an effective 'Home/School' link book.
Accountability
Accountability regarding the impact of pupil premium funding is measured in the following ways:·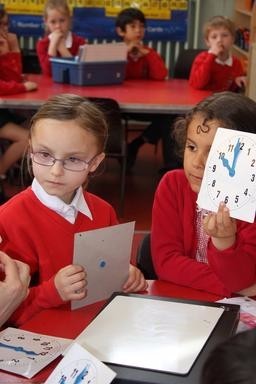 ​ - performance tables, which show the performance of disadvantaged pupils compared with their peers.
- requiring schools to publish details online each year of how they are using the pupil premium and the impact it is having on pupil achievement.
​ - the Ofsted inspection framework, where inspectors focus on the attainment of pupil groups, and in particular those who attract the pupil premium.