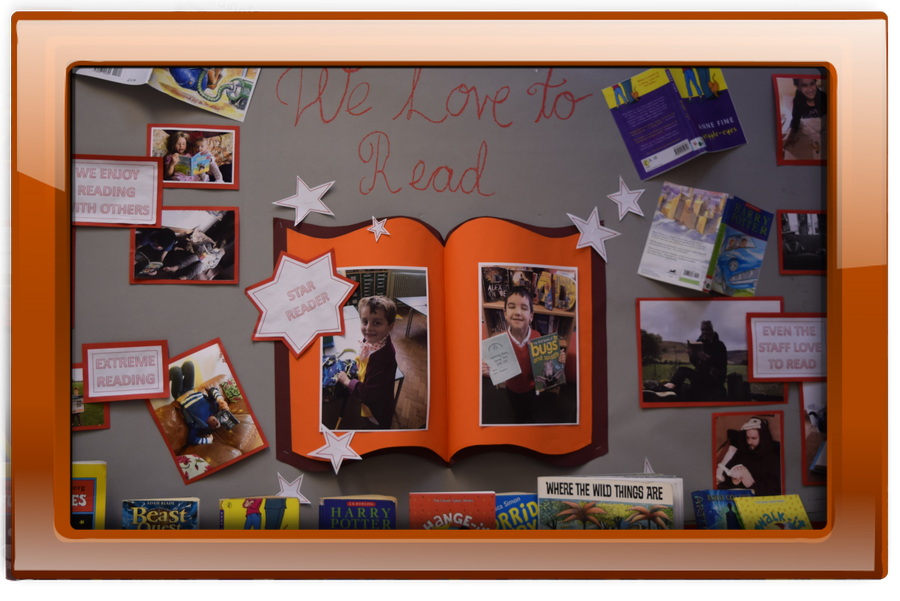 Reading
At Sandfield, reading skills are taught through phonics, focused reading comprehension skills and shared reading across the curriculum. We believe that it is vital for children to learn to read confidently in order for them to become independent learners. We encourage children to read for pleasure and to experience a variety of different texts.
During school time, teachers and teaching assistants will listen to children read on a regular basis. Learning Diaries are used as a tool for two-way communication and the importance of supporting children to read at home is highly promoted.
All children will have a personal reading book which they will read both in school and at home. This reading book may be from a specific reading scheme but more able, free readers can choose any books from the classroom and all children will always have the opportunity to choose a loan book from the school library.
Reading levels are thoroughly assessed using the PM Benchmark scheme, which enables us to decide when a child is ready to move on to the next book band level.
Sandfield's Recommended Reading List for All Year Groups

Recommended List for Reluctant Readers
Whole School Reading Challenge
Phonics
Children in Key Stage 1 follow a comprehensive phonics programme which draws from a range of expertise and ensures full coverage of all the phonic sounds. This programme concentrates on providing children with the skills to read and spell words with fluency and confidence by the time they reach the end of Key Stage 1.
Children in EYFS and Key Stage 1 have a daily phonics session. In the Autumn Term EYFS follows the Jolly Phonics programme and early phase of Letters and Sounds; Key Stage 1 follows the Letters and Sounds Programme.
In the Spring Term EYFS combines with Key Stage 1 and the children are grouped according to the phonics phase they are working at. This ensures the children are taught at the appropriate level.
The teaching of phonics continues into Key Stage 2 for those children who require additional support.
At the end of Year 1 pupils are assessed for their phonic knowledge by carrying out a 'phonics screening check.' More information about the check can be found at: http://www.ruthmiskin.com/en/resources/parent-tutorial-phonics-screening-check/