PTA
Sandfield PTA is the parent/carer organisation that creates a programme of fund raising and social events for the school community. The money raised by the events is used to make the school environment even better.
​We always need volunteers and it's not as time-consuming as you might think. Just a couple of hours a month from you can make all the difference in the funds we raise.
Please contact Emily or Lucia or email the PTA email address: sandfieldschoolpta@gmail.com if you would like any further information on how to help at events or become a member of the Committee.
Minutes of Meetings
Sandfield PTA AGM Minutes - October 2017
Sandfield PTA Chair's Report for 2016/2017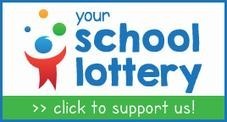 Sandfield PTA Committee
Chair of the PTA - Emily Cartwright, Lucia Knight
Secretary - Sarah Montero and Katy Bridge
Treasurer - Jackie Blackwood
Active members - Jenni March, Alexa Jago, Katy Bridge, Naomi Skull, Kellie La Belle, Jen Gale, Kate Relph, Kate Alger, Lynsey Beason, Emma McDonald​
Events​ This Year

Autumn Term:
Friday 6th October 2017: PTA planning meeting 9.00am in the school hall. All welcome.
Friday 3rd November 2017: PTA social event for parents - Quiz Night 8.00pm
Saturday 9th December 2017: Christmas Fair - 2.00 - 4.30pm
Christmas Workshops - we are running a series of after-school workshops for children as well as an evening one for parents from the end of November into December. Please click here for more information.
Spring Term:

Friday 16th March 2018: Wine Tasting Evening - 8.00pm. We have teamed up with Majestic Wines to run a fun wine tasting evening including a team quiz, raffle and auction. Tickets are £10 and will be available to buy after school from week commencing 5th March and via Paypal (using sandfieldschoolpta@gmail.com and sending to 'friends & family'). Come along, have fun and raise some money for the school!
Tuesday 27th March 2018: Easter Discos - KS1 disco from 3.30 until 4.30pm, KS2 disco from 4.45 until 5.45pm. Some volunteers are needed, please catch a member of the PTA or email sandfieldschoolpta@gmail.com if you can help.
Summer Term:
Friday 18th May 2018 - Movie Night for KS2. From 6.00 - 8.00pm - £3 per child including drink and a snack. Bring a cushion or pillow!
Saturday 16th June 2018: Summer Fair from 12 noon to 2.00pm - as always this will be a great family event with food, face painting, bouncy castle, food, games and craft activities. Please get involved in any way you can! A sign up sheet is in the Office and on Facebook. Bring along your family, friends and neighbours to enjoy a fun afternoon!
Thursday 28th June 2018: Sponsored Walk the children will be walking to the Chantries (and back). Look out for sponsorship forms.
Friday 6th July 2018 - End of Year Parents Social - at the Kings Head (in town) from 8.00pm.
Friday 13th July 2018 - Refreshment gazebo at Sports Day
Wednesday 18th July 2018: Summer Disco - KS1 disco from 3.30 until 4.30pm and KS2 disco from 4.45 until 5.45pm
As well as the above planned events the PTA help at various school functions throughout the year including:
Running the refreshment table and a presentation at the Induction Evening for New Parents - 13th June 2018.