PTA
Sandfield PTA is the parent/carer organisation that creates a programme of fund raising and social events for the school community. The money raised by the events is used to make the school environment even better.
​We always need volunteers and it's not as time-consuming as you might think. Just a couple of hours a month from you can make all the difference in the funds we raise.
Please contact Emily or Lucia or email the PTA email address: friendsofsandfield@gmail.com if you would like any further information on how to help at events or become a member of the Committee.
Minutes of Meetings
Sandfield PTA AGM Minutes - October 2017
Sandfield PTA Chair's Report for 2016/2017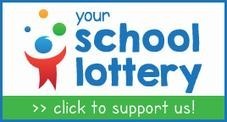 Sandfield PTA Committee
Chair of the PTA - Emily Cartwright, Lucia Knight
Secretary - Sarah Montero and Katy Bridge
Treasurer - Jackie Blackwood
Active members - Jenni March, Alexa Jago, Katy Bridge, Naomi Skull, Kellie La Belle, Jen Gale, Kate Relph, Kate Alger, Lynsey Beason, Emma McDonald​
Events​ This Year

Autumn Term:
Friday 6th October 2017: PTA planning meeting 9.00am in the school hall. All welcome.
Friday 3rd November 2017: PTA social event for parents - Quiz Night 8.00pm
Saturday 9th December 2017: Christmas Fair - 2.00 - 4.30pm
Christmas Workshops - we are running a series of after-school workshops for children as well as an evening one for parents from the end of November into December. Please click here for more information.
Spring Term:
Spring Term Event: PTA social event for parents - tbc

Tuesday 27th March 2018: Easter Disco - KS1 disco from 3.30 until 4.30pm, KS2 disco from 4.45 until 5.45pm
Summer Term:

Saturday 19th May 2018: Family Event - 12 noon-2pm
Wednesday 18th July 2018: Summer Disco - KS1 disco from 3.30 until 4.30pm and KS2 disco from 4.45 until 5.45pm
Friday 22nd June 2018 - Refreshment gazebo at Sports Day
Summer Term: Whole Family event - full details to follow
As well as the above planned events the PTA help at various school functions throughout the year including:
Running the refreshment table and a presentation at the Induction Evening for New Parents - date to be confirmed