Junior Leadership Team
The Role of Class Council and the Junior Leadership Team
Jacob and Sachika
Year 3

Erin and Peter
Year 4

Isla and Callum
Year 5

Emily and Sidney

Year 6

Chair of the JLT Maggie, Year 6
Vice Chair Gabriel, Year 6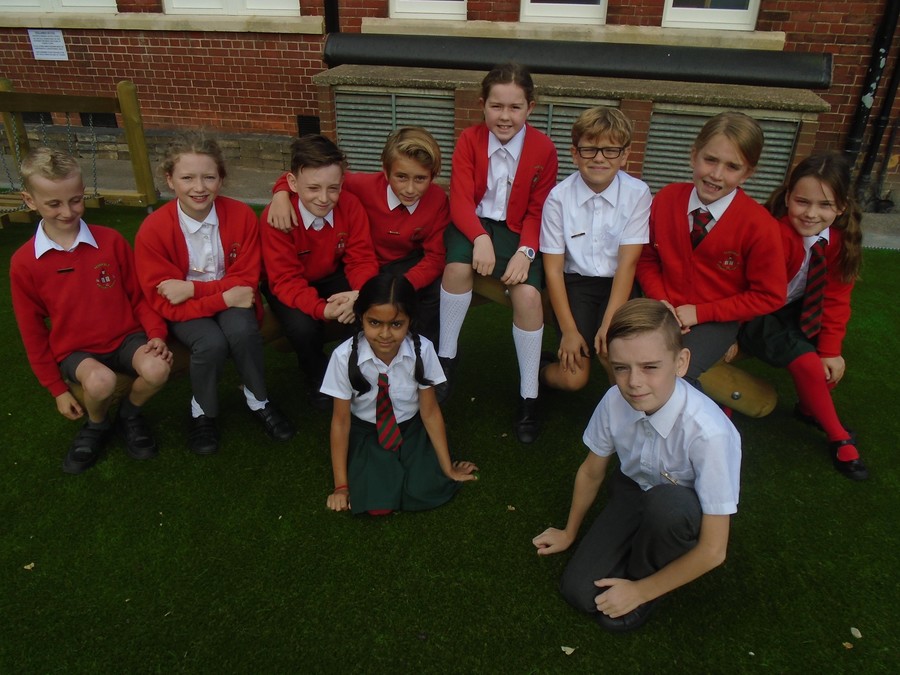 Contributing to our school
The class council and Junior Leadership team have discussed what our vision looks like in the class. They have come up with words and phrases that represent 'Challenge, Learn, Achieve'. At present, we are considering getting this artwork professionally developed to display throughout the school.
They have also developed the values for our school by designing the artwork, layout and more importantly what these values mean.
Class Council
At class council meetings, we share and discuss ideas for ways to improve our school. The class council representatives, the JLT, records ideas in our class council files to send to the next JLT meeting for discussion. We hold class council meetings weekly.
Junior Leadership Team (JLT)
JLT representatives meet every other week to discuss the ideas, decide on the most effective ways to change and improve the school and then talk to the people who can help to make it happen. JLT regularly share news and information about new initiatives and the important things which are achieved. Together we can help Sandfield primary school to continue to grow and succeed.
Purpose of the JLT
To allow the children at Sandfield Primary School to have a voice

To help the school and community be a better place

To help to improve learning in the school

To raise funds for the school
Members of the JLT
JLT will be made up of representatives from Year 3 to Year 6. Each class will elect two representative who attends meetings and gives feedback. Year 6 will also elect a chair and vice representatives.
Voting and Elections
Elections will be run without prejudice or discrimination. Any class member is entitled to run for JLT and the decision in each class will be made by a secret ballot. Children wishing to be considered for JLT will need to present a speech to their class giving clear reasons and examples of why they are the most suitable candidate for the job.
Elections were held at the beginning of term to vote for new members of the Junior Leadership Team. Please click here for the PowerPoint presentation.
The JLT Rules are as follows:
All Pupil Council members must:
be respectful and listen to others

contribute or participate actively in meetings

follow the school rules and be role models to other pupils

model good behaviour at all times

be polite and courteous to others

not refer to specific individuals or groups during discussions

use their position on JLT to support and develop their school and peers and not abuse this position in any way