School Vision and Aims
"Challenge, Learn, Achieve"
Our school vision is Challenge ourselves, Learn together, Achieve success.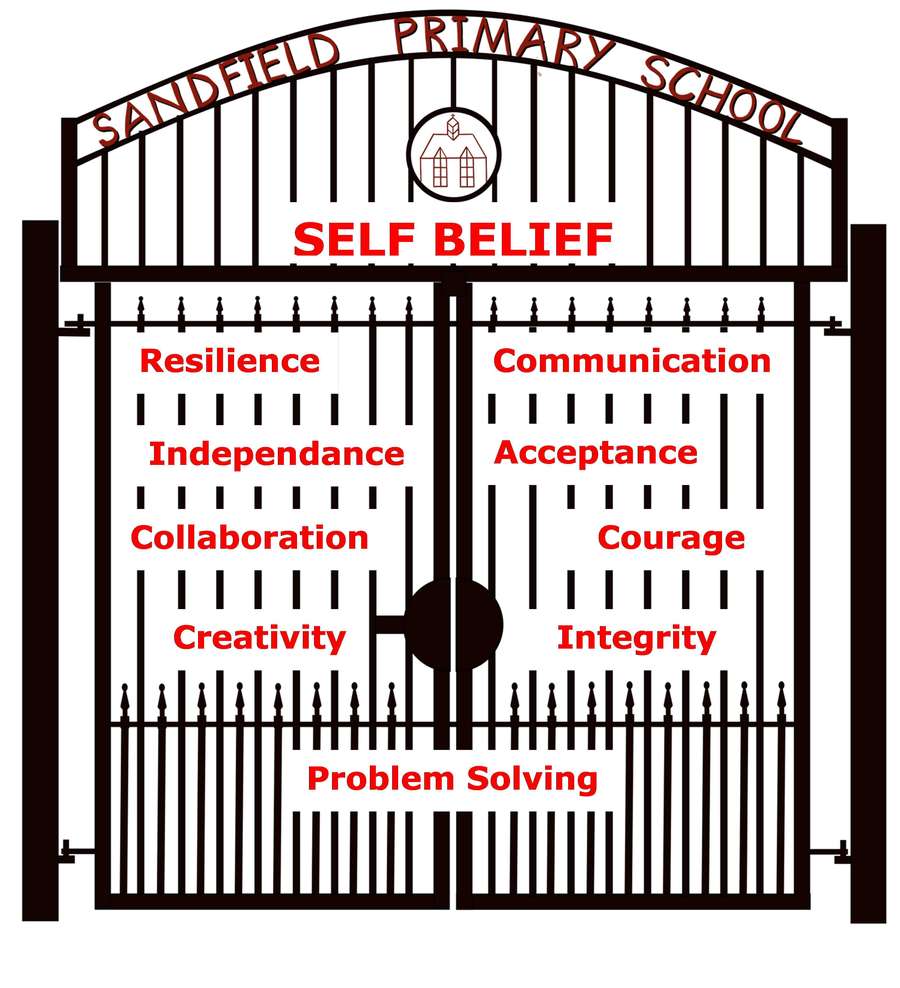 School Aims
Our purpose is to provide an outstanding education that enables every child to reach their full potential, whatever their starting point and to develop the skills and knowledge they need to succeed in the next stage of their education, and throughout their lives.
Excellent quality teaching that aims to provide exceptional educational experiences across a broad

curriculum, raising attainment in a way which is Relevant, Interesting, Novel and makes them Giggle (RING).




We aim to help our pupils develop resilience, reflectiveness and creativity and to embrace the new technologies to take advantage of the opportunities of the 21st Century.

Sandfield benefits from a uniquely diverse context . We aim to continue to develop this fantastic culture at our school which is evidenced by its inclusive nature and the impeccable behaviour of our pupils.


We aim to offer our staff a supportive, empowering and rewarding environment in which to work. We will provide great opportunities for rapid development , promoting effective leadership at all levels.


We aim to develop ever stronger relationships with parents, our amazing PTA , volunteers and neighbours which enhance the education of our pupils and place us at the heart of a vibrant community.



We aim to use of our membership of the Guildford Education Partnership to enrich the educational experiences of our pupils, provide opportunities for our staff, support others and achieve the most we can.
Our vision and aims will be the foundation for the future of the school and allow us to ensure the pupils get the enriched and challenging experience they all deserve. As a whole school community we will be promoting, developing, educating and reflecting on our vision and aims on ​ a regular basis to make sure we are successful.
Our 3 School Rules are Ready, Respectful, Safe