Is Your Child Starting School in September?
We hope that you find this page useful.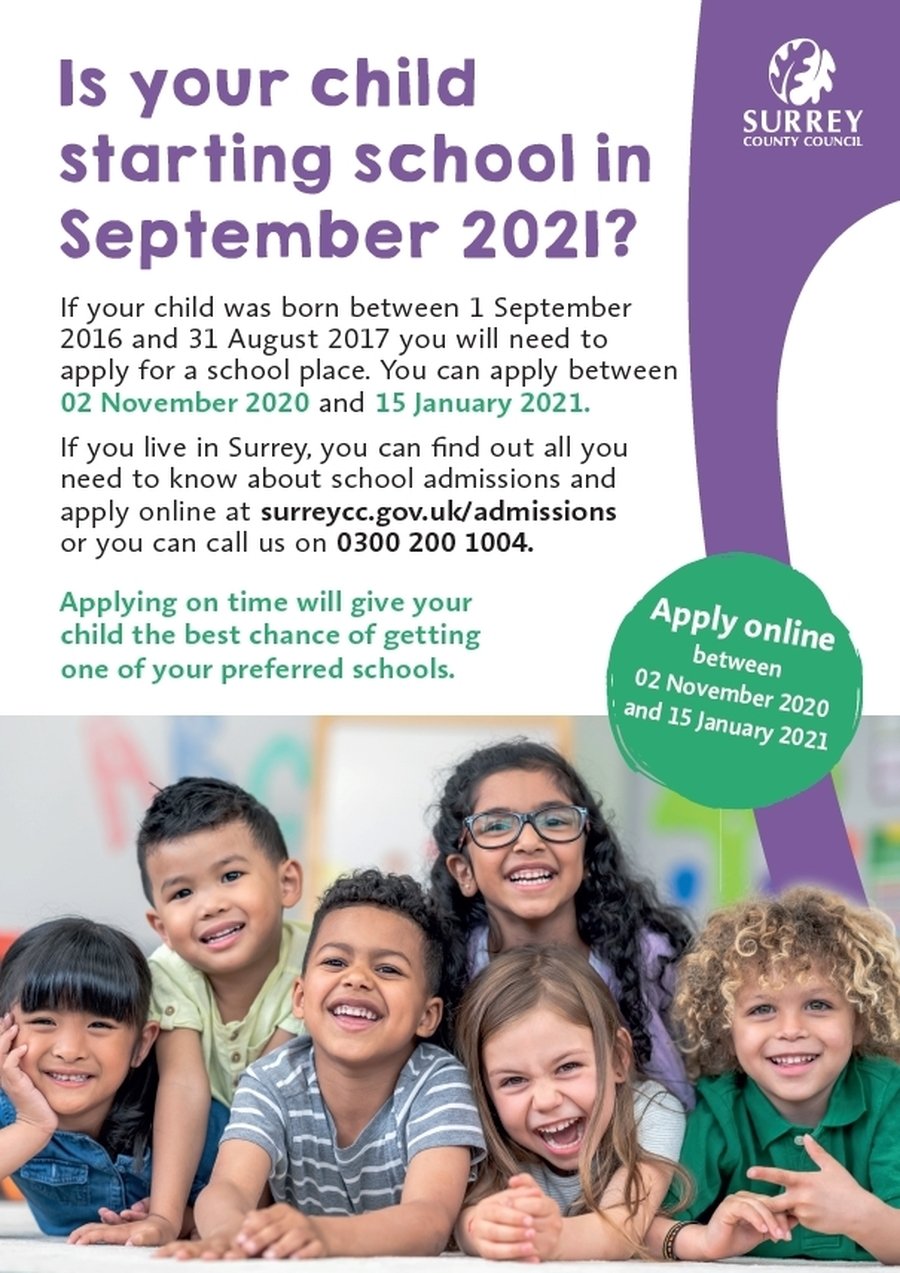 FAQs
When is Open Day? Due to Covid-19 restrictions, Virtual Open Days will be taking place this year along with a video message from Mrs Collins, our Headteacher. Details will follow as soon as these have been organised.
How do I apply for a place for my child at Sandfield? Applications for any Surrey School are made online via the Surrey County Council website.
When is the closing date for applications? The closing date for September 2021 is 15th January 2021.
How do I order uniform? There is an online form for you to fill in (link on the Parent Information Board for new starters)